Recently, our company discovered that some illegal merchants counterfeited our authorization letter, the company seal of Dasheng, and abused the brand of Dasheng.
最近本公司发现有不法商家伪造我司授权书,冒用大胜的品牌,蓄意伪造大胜公章。
Our company declares as below:
本公司特此声明如下:
一、Our company has never authorized BeiDaHuang (Guangzhou) Trading Company to promote and sell our Dasheng brand product. The following authorization letter and company seal are counterfeited.
一、本公司从未授权北大荒(广州)贸易公司对我司品牌进行推广及销售,以下授权书和公章都是伪造的。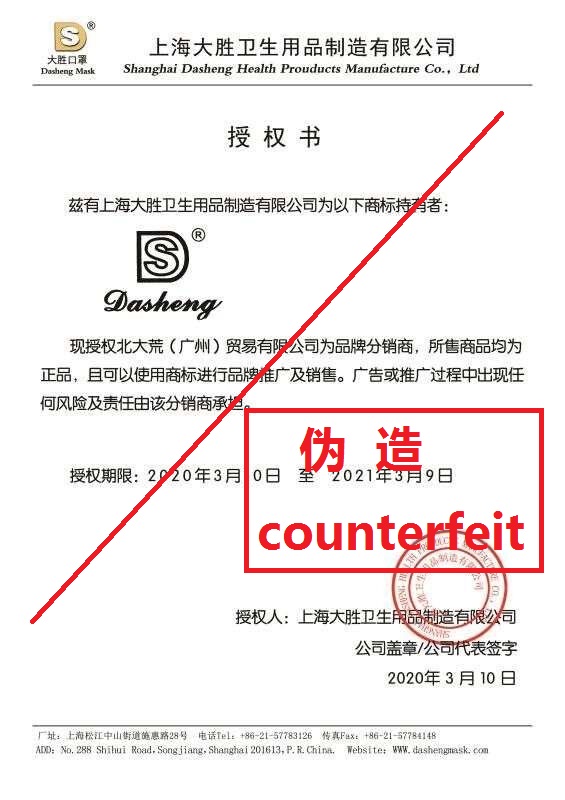 二、Our company has no domestic authorized distributors, no domestic sales agents, no domestic intermediaries, no branches, and no warehouses other than our factory. The following authorization letters and intermediary contracts are all counterfeited.
二、我司无国内授权经销商,无国内销售代理,无国内居间商,无任何分厂,除本厂亦无另外的仓库。以下授权书、居间合同均是伪造的。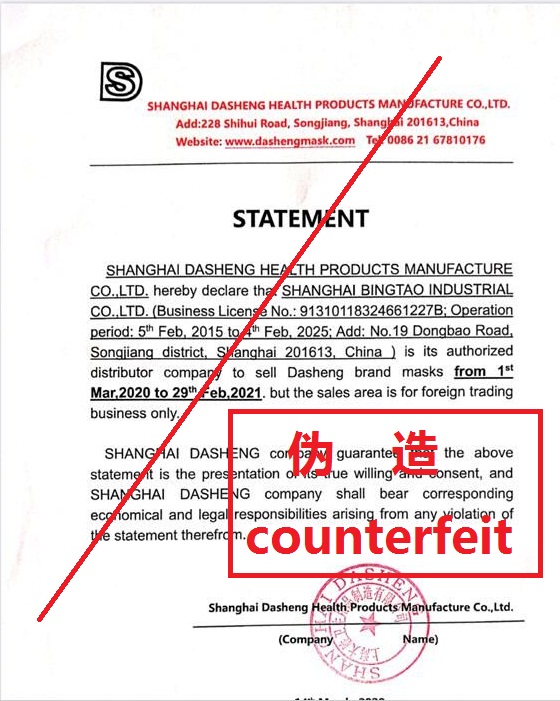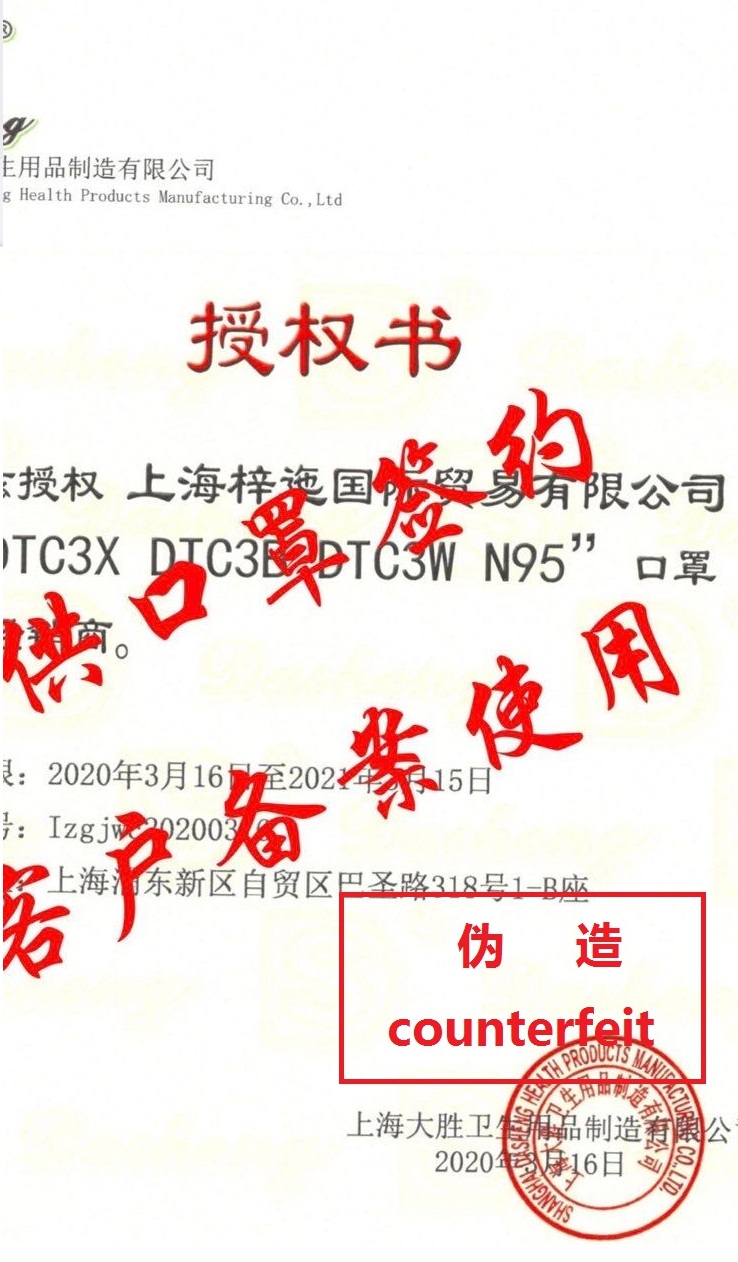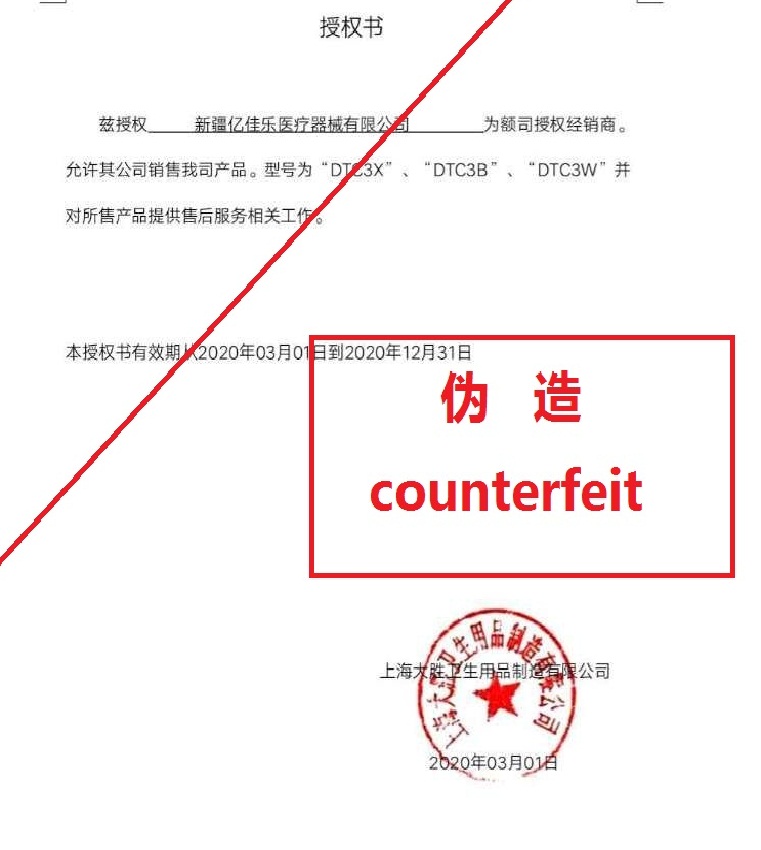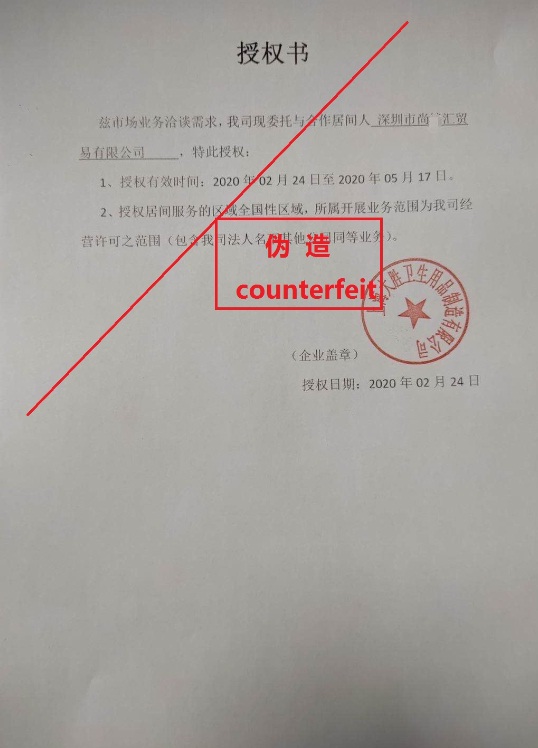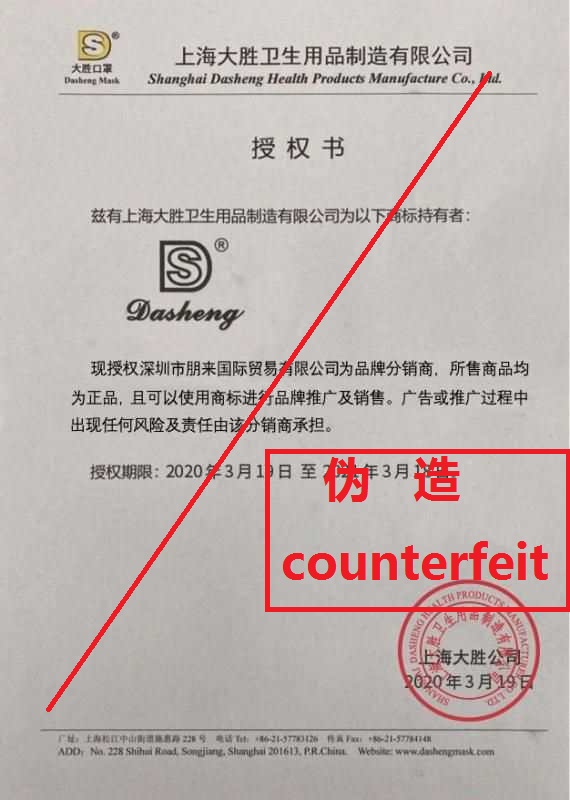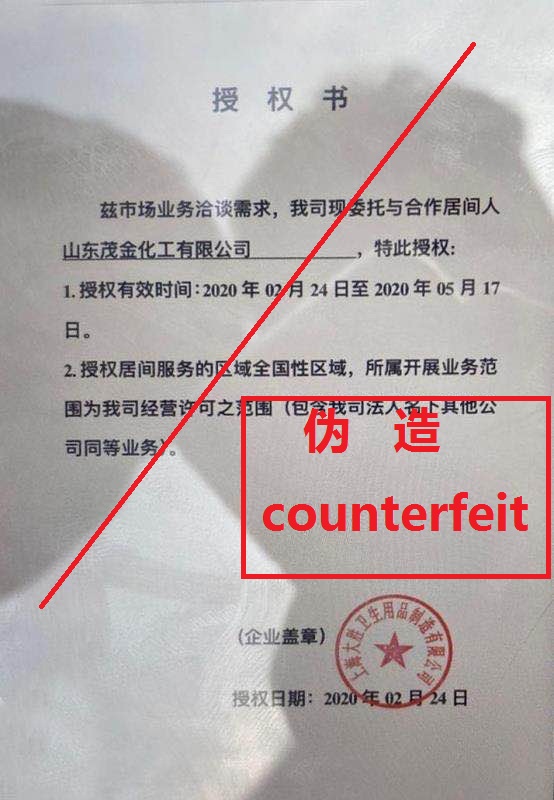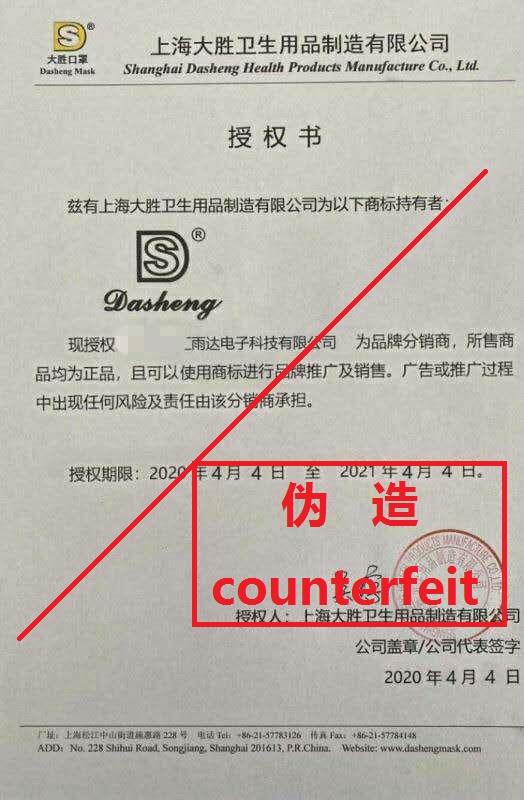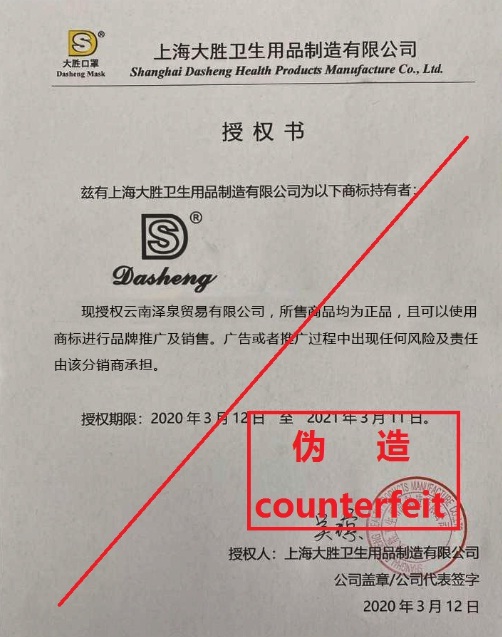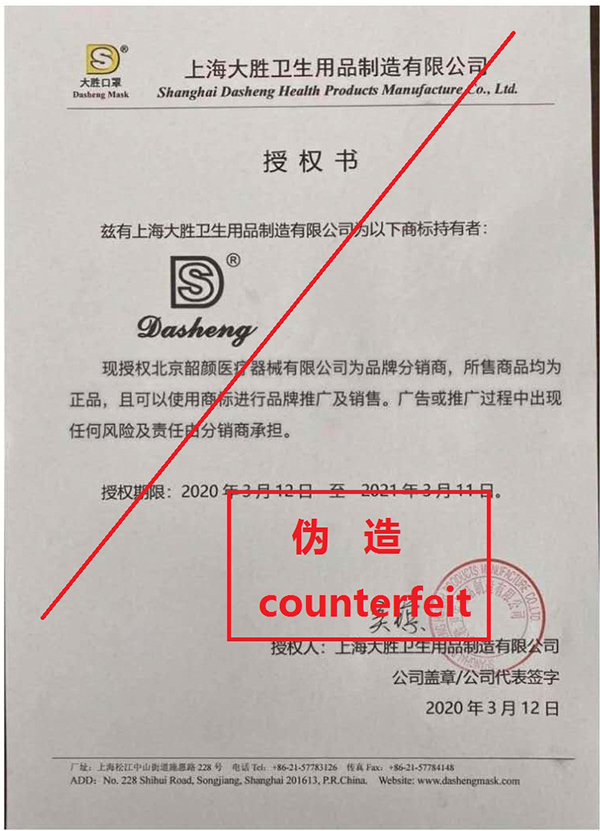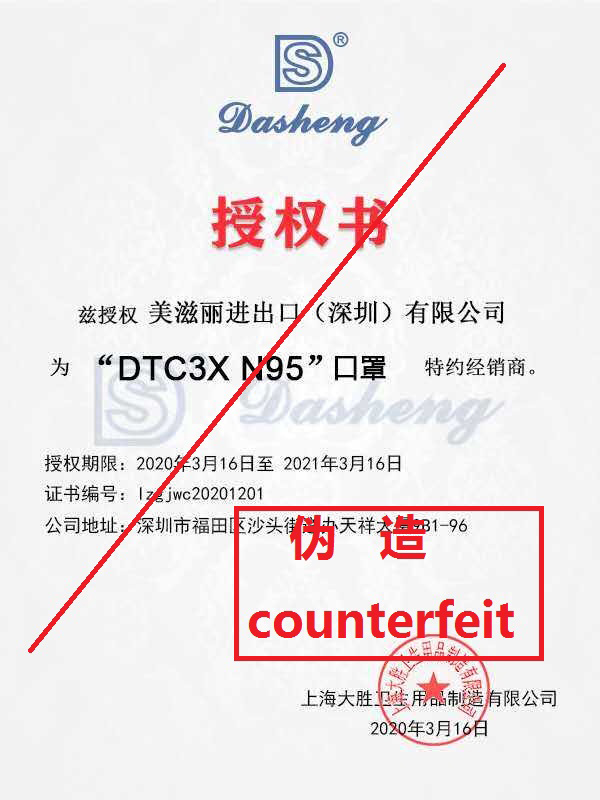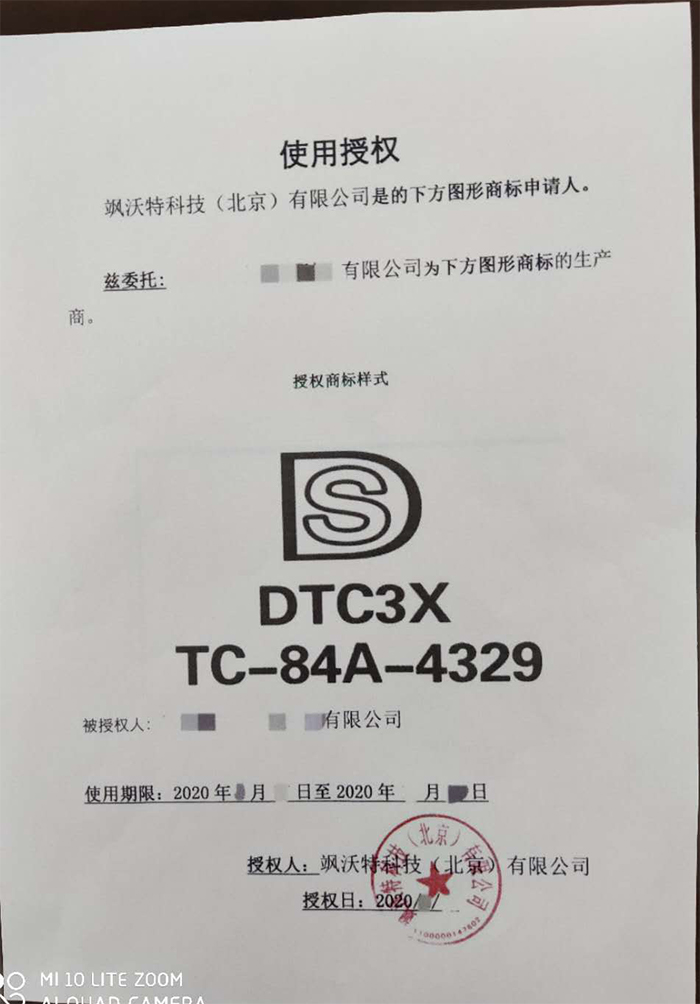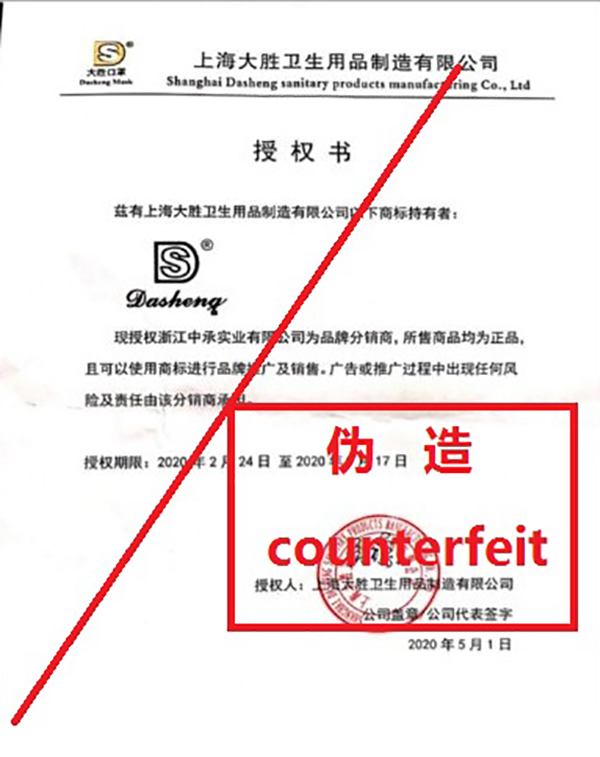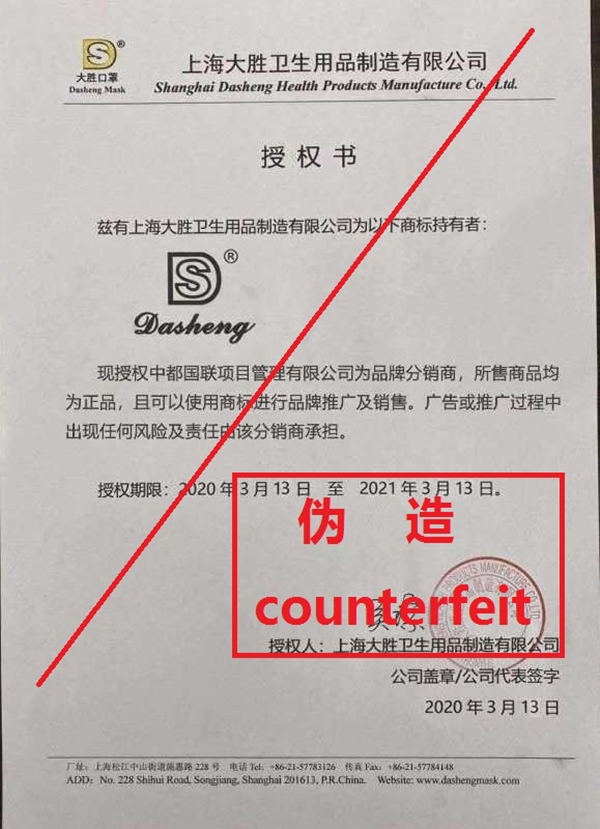 三、Our company has never had any sales contract with Shanghai Luchang Industrial Co., Ltd., nor does it have any lading bill. The following lading bill is counterfeited.
三、我司从未与上海路长实业有限公司有过任何购销合同,更不存在任何提货单,以下提货单均是伪造的。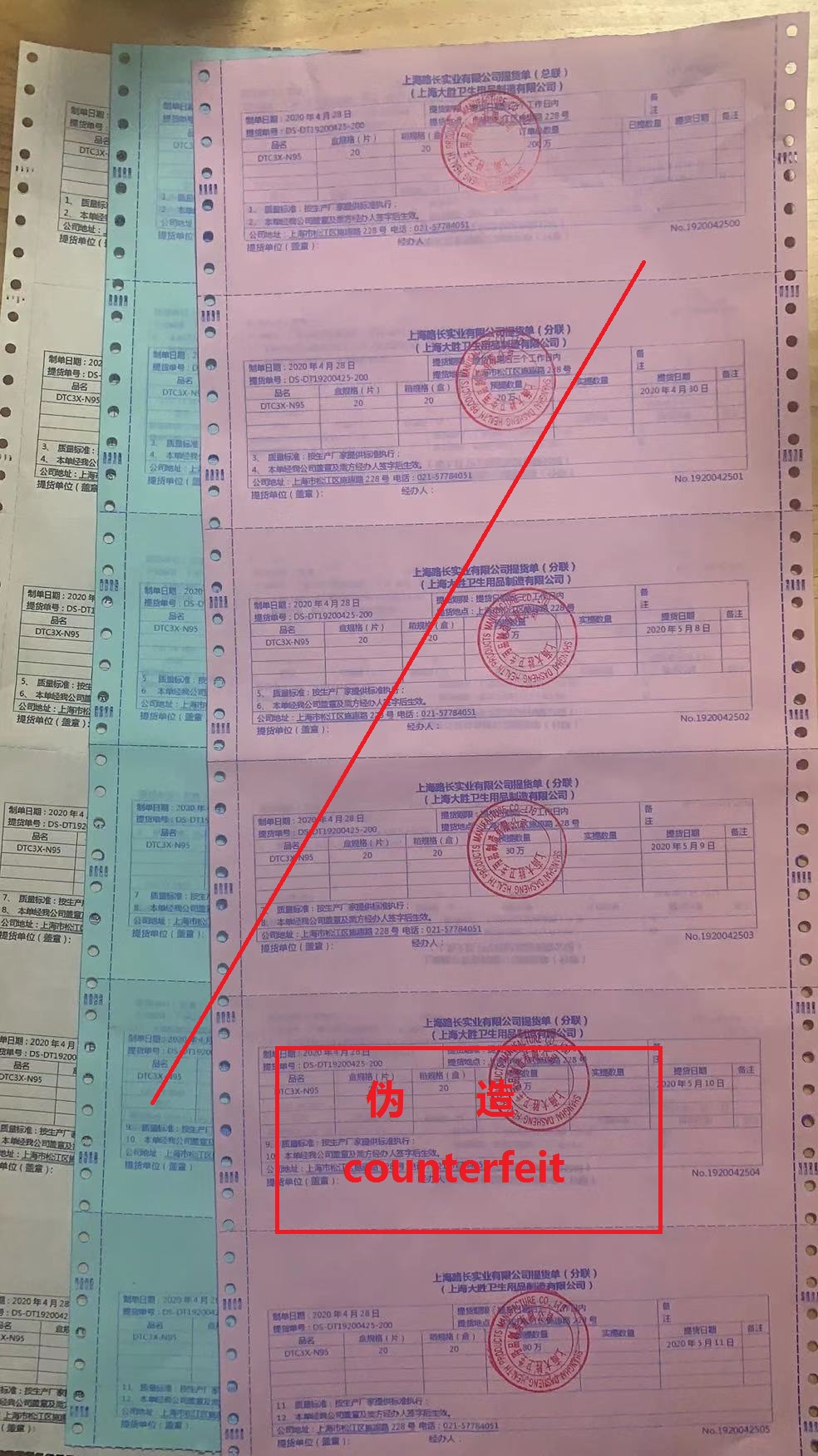 四、What's more, some illegal merchants counterfeited emergency announcements such as 019,020. Our company solemnly declares again that no emergency announcement has been issued so far, and the following documents are counterfeited.
四、更有甚者,伪造出企业内部019号,020号等紧急通知。本公司再次郑重声明,至今未发布任何紧急通知,以下文件均是伪造的。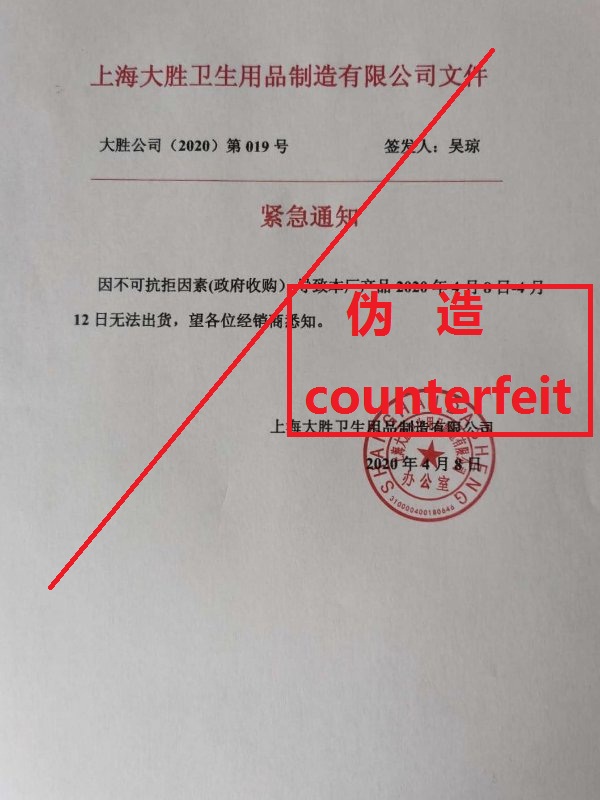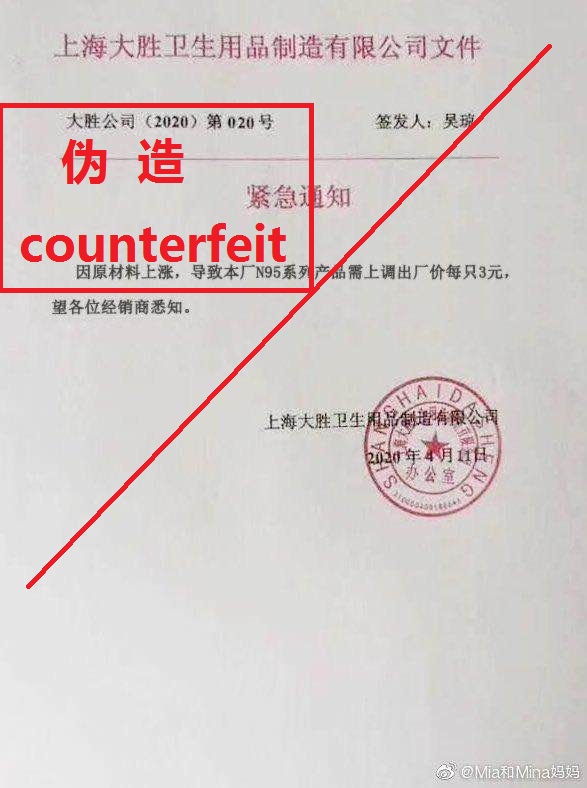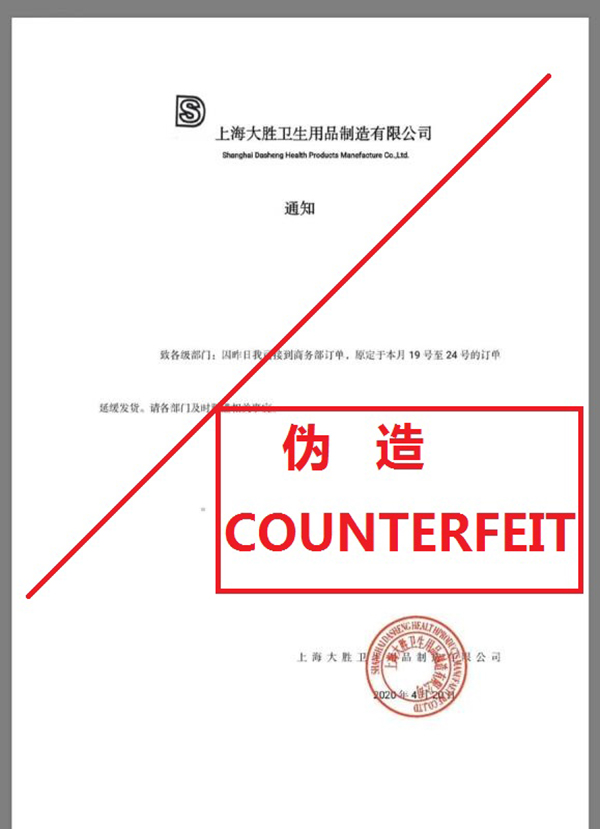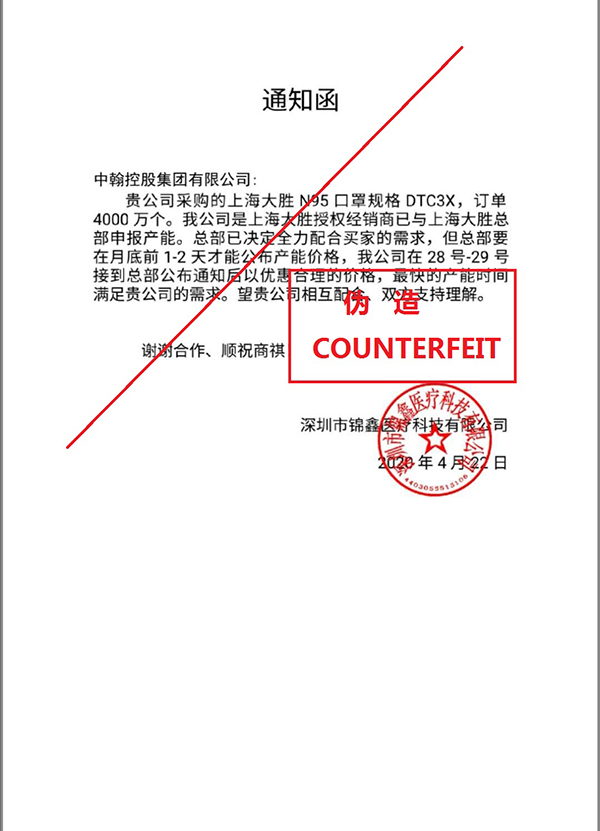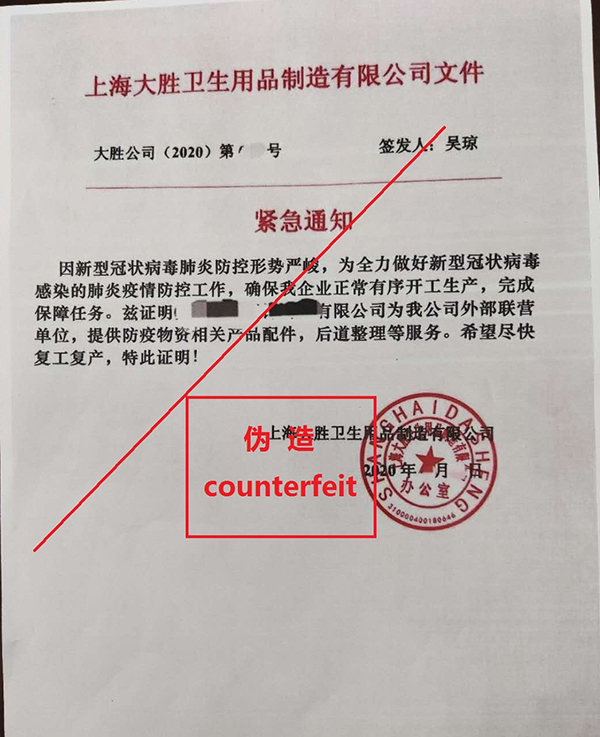 五、Counterfeited lading bill
五、提货单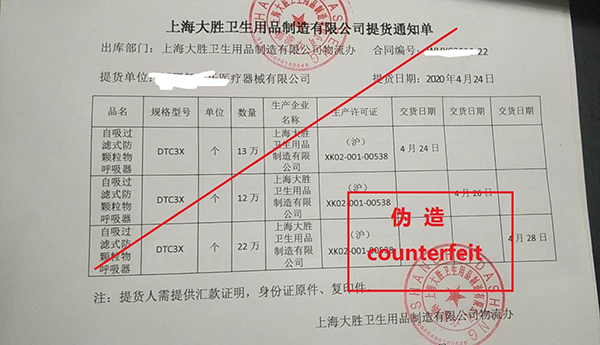 六、Above is part of the evidence collected by our company. I hope that consumers will identify carefully. If you find documents such as counterfeited "authorization letter", lading bill, emergency announcement, etc., you can directly contact the police for help. At the same time, our company has taken legal measures to deal with this fraudulent matter, and will keep the legal rights of our company according to the law.
六、以上是我司目前收集到的部分证据,望请各位消费者仔细甄别,如发现类似伪造《授权书》、提货单、紧急通知等等文件,无需相信,可直接与警方联系。同时我司已采取法律手段处理此次伪造欺诈事宜,将依法维护我司以及消费者的合法权益。